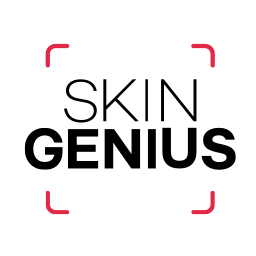 L'Oréal Paris Skin Genius
Unlock the secret to achieving spotless, glowing skin with Skin Genius. Designed by L'Oréal Research and fortified by three decades of clinical data, this innovative tool is supported by the scientific findings of dermatologists. While it may not replicate an in-person consultation, the accuracy of the skin analysis tool rivals that of a dermatologist evaluation, boasting up to 95% match. Once your diagnosis is complete, get skincare regimens approved by the International Board of Dermatologists at L'Oréal Paris. Your journey to radiant skin begins here with a complete skin analysis by Skin Genius, which is guided by the wisdom of science and tailored to your unique needs.
Skin Genius analyses 8 key skin attributes
Fine lines

The skin analysis tool focuses on those delicate areas around your eyes and mouth where dehydration lines tend to emerge. Say goodbye to guesswork and hello to targeted skincare. Unveil your skin's true potential with precision and simplicity, powered by L'Oréal Paris.

Eye wrinkles

Every day, your skin faces more than 10,000 blinks, which can lead to a gradual loss of its natural firmness and flexibility. Crafted with cutting-edge technology, this online skin analysis tool gently nurtures your skin, enhancing its elasticity and suppleness.

Wrinkles

Our Skin analysis tool delves deep into the intricacies of ageing, examining the prominence of five distinct lines, wrinkles, and folds that emerge over time. These include forehead lines, glabellar lines, periorbital lines, nasolabial folds, and marionette lines. With precision and care, Skin Genius analyses the severity of these markers, guiding you towards a personalised path to rejuvenation.

Deep wrinkles

The Skin Genius tool focuses on areas prone to muscle strain: the forehead, delicate crow's feet, and the contours around the mouth. The approach of this skin analysis tool is rooted in smart skincare, designed to help you maintain a natural, youthful look.

Firmness

Skin Genius tool focuses on the resilience of your skin in two key zones that often succumb to the effects of aging: the upper cheeks and the lower contours. These areas, prone to gradual loosening, undergo a thorough evaluation by the online skin analysis tool to provide you with insights that cater to your unique needs.

Pore Quality

The Skin Genius tool helps you identify enlarged pores flanking both sides of your nose. These expanded pores may occur from factors such as oily skin, parched regions, or the presence of blackheads.

Pigmentation

The process of the online skin analysis tool involves a thorough evaluation of skin uniformity, where we meticulously analyse the natural pigmentation and identify any instances of discolouration on your cheeks. This specific area is highly susceptible to environmental damage and the development of brown spots.

Radiance

Delving into the world of radiant beauty, our Skin Genius tool by L'Oréal Paris unveils the secrets of radiance. It meticulously analyses how light reflects upon your cheeks. This vital glow can often be affected by dehydrated skin, the presence of wrinkles, enlarged pores, hints of redness, and the subtle marks of visible spots. With a keen eye, this online skin analysis tool deciphers these intricate reflections, offering insights to restore your skin's natural brilliance.
An accurate and comprehensive tool for your skin
Compares your photograph to more than
10,000
clinically evaluated images
Provides up to
95% accuracy
compared to a dermatologist's live consultation
Proven effective in women
from diverse
ethnic backgrounds and various skin types
Offers personal recommendations from the wide range of
over 30 products
on the website
How to use this skin analysis tool?
Step 1

Take off your glasses and makeup, and tie your hair to keep it off your face. Now, click a selfie in well-lit, natural lighting to get the most accurate skin analysis. Avoid pouting, frowning, or smiling while clicking the picture, maintain a neutral facial expression.

Step 2

Once the quality of your selfie is verified, select your age, your skin type (dry, normal, combination, or oily), and specify your skin sensitivity. Using this information, the skin analysis tool can create a personalised skincare routine just for you.

Step 3

After L'Oréal Skin Genius calculates your results, you will not only get a tailored skincare routine recommendation, but also gain insights on your skin's strengths and specific focus areas for each of the 8 skin characteristics. Please note that we do not retain your selfie – it will be promptly deleted after the online skin analysis is complete.
L'Oréal Skin Genius relies on more than 30 years of clinical data compiled by L'Oréal Paris Laboratories, setting the stage for a sophisticated online Skin Analysis. This skin analysis compares your selfie to a comprehensive database, featuring clinically evaluated faces of women spanning different age groups, ethnicities, and skin types. Leveraging skin scanner technology driven by artificial intelligence and deep learning algorithms akin to those used in medical and dermatological assessments, L'Oréal Skin Genius is an outcome of modern innovation. Your smartphone, now equipped with powerful hardware and high-resolution cameras, opens doors to new breakthroughs in cosmetics and skin evaluation, with Skin Genius at the forefront.

As technology evolves, so does this online skin analysis tool. This innovative tool detects and quantifies 8 prevalent signs of skin ageing with precision, almost on par with a dermatologist's assessment. Recent research in skin ageing has also showcased the prowess of Skin Genius' AI-based system in evaluating facial signs related to sun exposure and ageing. While time can't be turned back, it can certainly be preserved. Within moments of your skin test, L'Oréal Skin Genius tailors a bespoke skincare routine for your face, factoring in your preferences, skin type, and sensitivity. This regimen is validated by the L'Oréal Paris International Board of Dermatologists, sparing you the hours of researching on ingredients that may or may not suit your unique skin type or needs.
Beauty is smarter now
Online tools
DISCOVER ALL ONLINE TOOLS
Explore
More From Our Classic Brands
SEE ALL SKIN CARE PRODUCTS
Frequently Asked Questions
1. What is a skin analysis?
Skin analysis simply implies a thorough assessment of your skin's condition. It helps identify specific concerns, such as texture, tone, and blemishes, guiding you towards the right skincare choices.
2. What is Skin Genius?
Skin Genius is your personalised skincare companion by L'Oréal Paris. This skin analysis tool uses advanced technology to analyse your skin, offering tailored insights and recommendations for a healthier, radiant complexion.
3. How do I analyse my skin?
Using Skin Genius is extremely easy. Just capture a clear photo of your face with good lighting and let the tool work its magic. It examines key areas like the forehead, crow's feet, and mouth, providing valuable data for a precise analysis.
4. Is there an app to check your skin type?
Yes, Skin Genius is your go-to app for assessing your skin type. It goes beyond understanding basic skin type, and delves into specific muscle-prone zones to offer a comprehensive understanding of your skin's needs.
5. What is included in a skin analysis?
A Skin Genius in an online skin analysis tool that includes an evaluation of muscle-soliciting zones: the forehead, crow's feet, and mouth area. It identifies potential areas of concern and suggests personalised skincare steps to help you achieve healthy, radiant skin.
{ "@context": "http://schema.org", "@type": "BreadcrumbList", "itemListElement": [ { "@type":"ListItem", "position": 1, "item": { "@id": "/", "name": "Home" } } , { "@type":"ListItem", "position": 2, "item": { "@id": "https://www.lorealparis.co.in/virtual-beauty-tools", "name": "Virtual Beauty Tools" } } , { "@type":"ListItem", "position": 3, "item": { "@id": "https://www.lorealparis.co.in/virtual-beauty-tools/skin-genius", "name": "Skin Genius" } } ] }