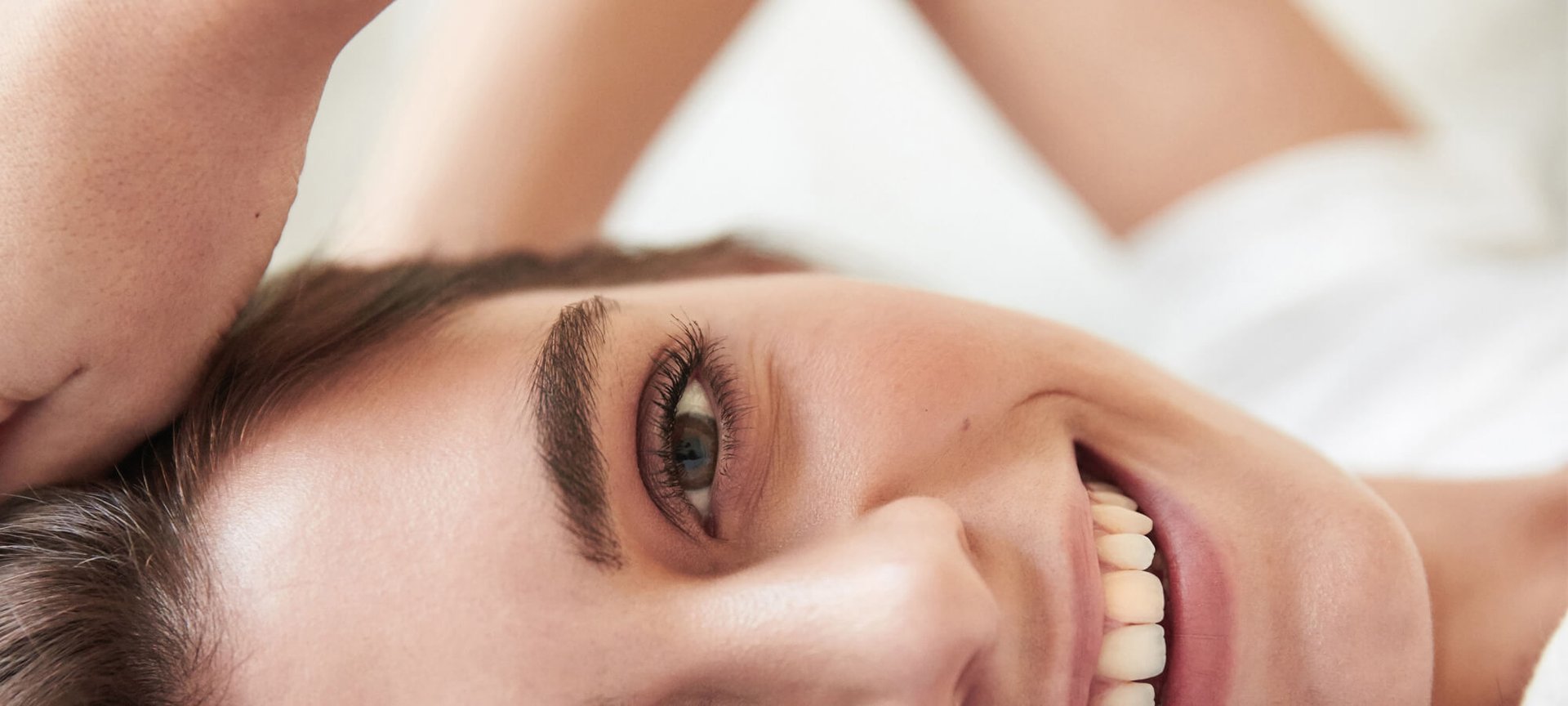 Skin Care
Get the naturally glowing, nomakeup look!
Get the naturally glowing nomakeup look
Want to liven up worn out, pale, dull skin and tired eyes? No pain, no gain. We can all get gorgeous, glowing skin but it's serious business! Start with a thorough cleanse, concentrating on your T-zone (forehead, nose, chin) to remove make up, smoke, excess sebum and pollution. You should also treat yourself to a weekly facial scrub to get rid of dead cells that can suffocate skin.


Once your face is squeaky clean, it's time to moisturise. Apply a cream suited to your skin type that will nourish and protect it throughout the day. Go for a rich, creamy, soothing texture if you have dry skin or a sebum-busting mattifying cream if you have oily skin. Apply using small, circular movements and don't forget your neck!


Fancy a bit of invisible make up? Liquid textures can camouflage imperfections without covering your skin with a colour. Both BB and CC creams unify and correct our skin tone, whilst giving you a healthy glow and natural complexion. Follow by applying a translucent powder for a velvety, matt finish. Avoid foundation at all costs if you want a no make up look!


There's one sure-fire way to zap signs of tiredness - concealer! Opt for a concealer that's half a tone lighter than your skin and apply by gently dabbing it on with your fingertip. You can also use colour correcting concealers: green to conceal red patches and beige to cover pigment spots.


Add a bit of warmth by applying a bronzing powder that matches your skin to your facial contours - centre of your forehead, bridge of your nose and top of your cheekbones. Finish with a light dash of blusher - a sneaky, but effective way to cheat! A touch of pink or apricot under your cheekbones will give you a healthy outdoorsy look!


Discover Trends and Tips
Keep Your Skin Happy
See All Articles
Explore
More From Our Classic Brands
SEE ALL SKIN CARE PRODUCTS