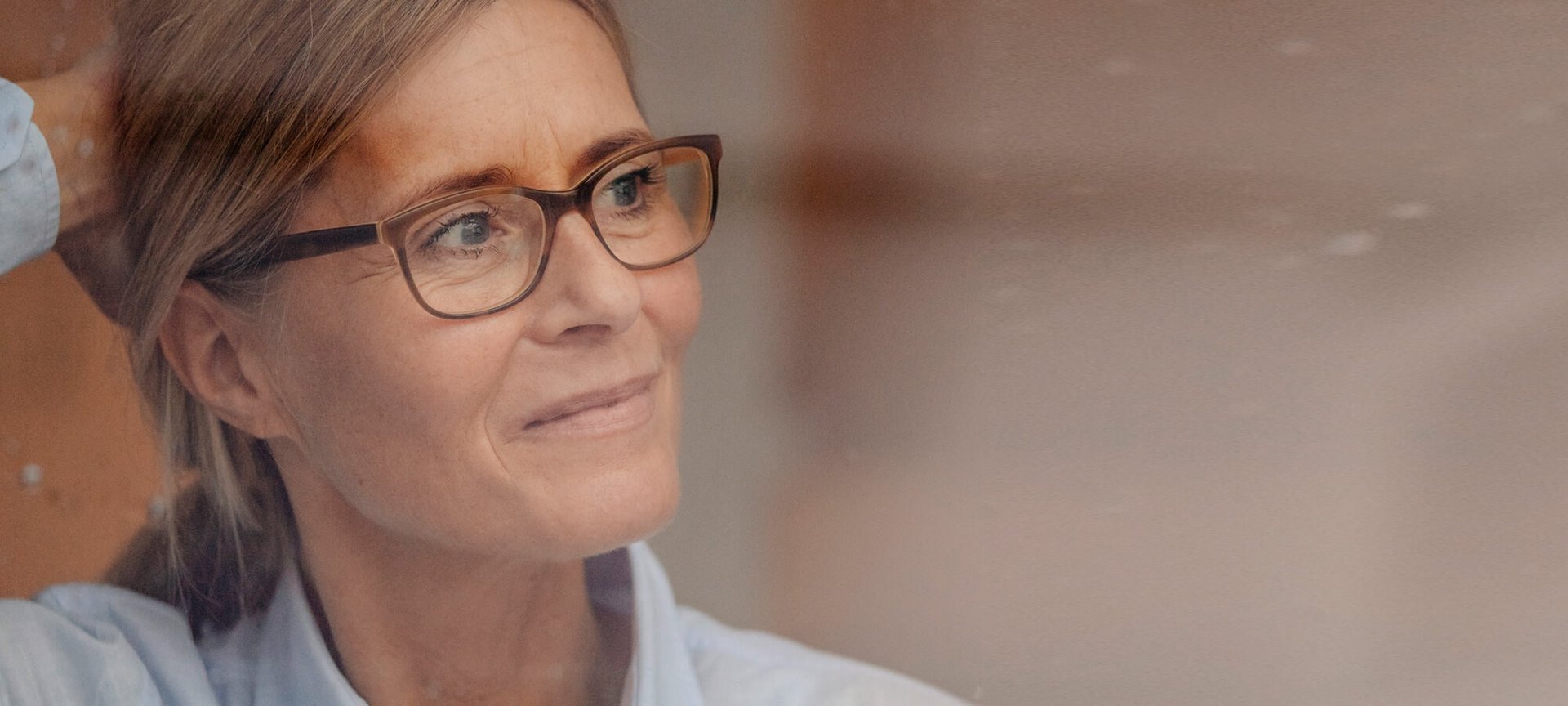 Skin Care
We Take A Look At Volume Loss And Saggy Skin On The Cheeks
The first signs of volume loss and a sagging face tend to appear at the cheeks and cheekbones. Here is everything you need to know about this high-risk area in the fight against ageing.


The cheeks and cheekbones structure the face and harmonise its shape. There's a reason why contouring is extremely popular right now. With a dash of foundation, highlighter and blusher, you can "resculpt" your face and redefine your features. Beautiful cheeks make the face look younger. This is the famous "baby cheek" so many women yearn for in their selfies.


From 35 onwards, the shape and contours of the face change imperceptibly, putting you on the road to a sagging face. The cheeks lose their young appearance definitively. This is known as volumetric aging: the cheeks become hollow and the cheekbones lose their shape. This is the tell-tale sign of volume loss in the face and saggy skin. The subtle balance between shade and light that creates the harmony on your face is ruined. The face seems less friendly, more tired and more marked.


If this loss of volume is gradual, it gets worse when you reach 50. Over the years, fat in the cheeks tends to move down to the bottom of the face, causing a sagging face. So what is the best strategy? Apply a volumising skin care product that contains hyaluronic acid to limit volume loss, avoid saggy skin and plump up your face. If you want to restore skin's firmness and boost elasticity, try the Revitalift Moisturizing Day Cream by L'Oréal Paris. The day cream is enriched with Pro-Retinol A & Centella Asiatica to re-firm, restore, and re-plump the skin.


Discover Trends and Tips
Keep Your Skin Happy
See All Articles
Explore
More From Our Classic Brands
SEE ALL SKIN CARE PRODUCTS