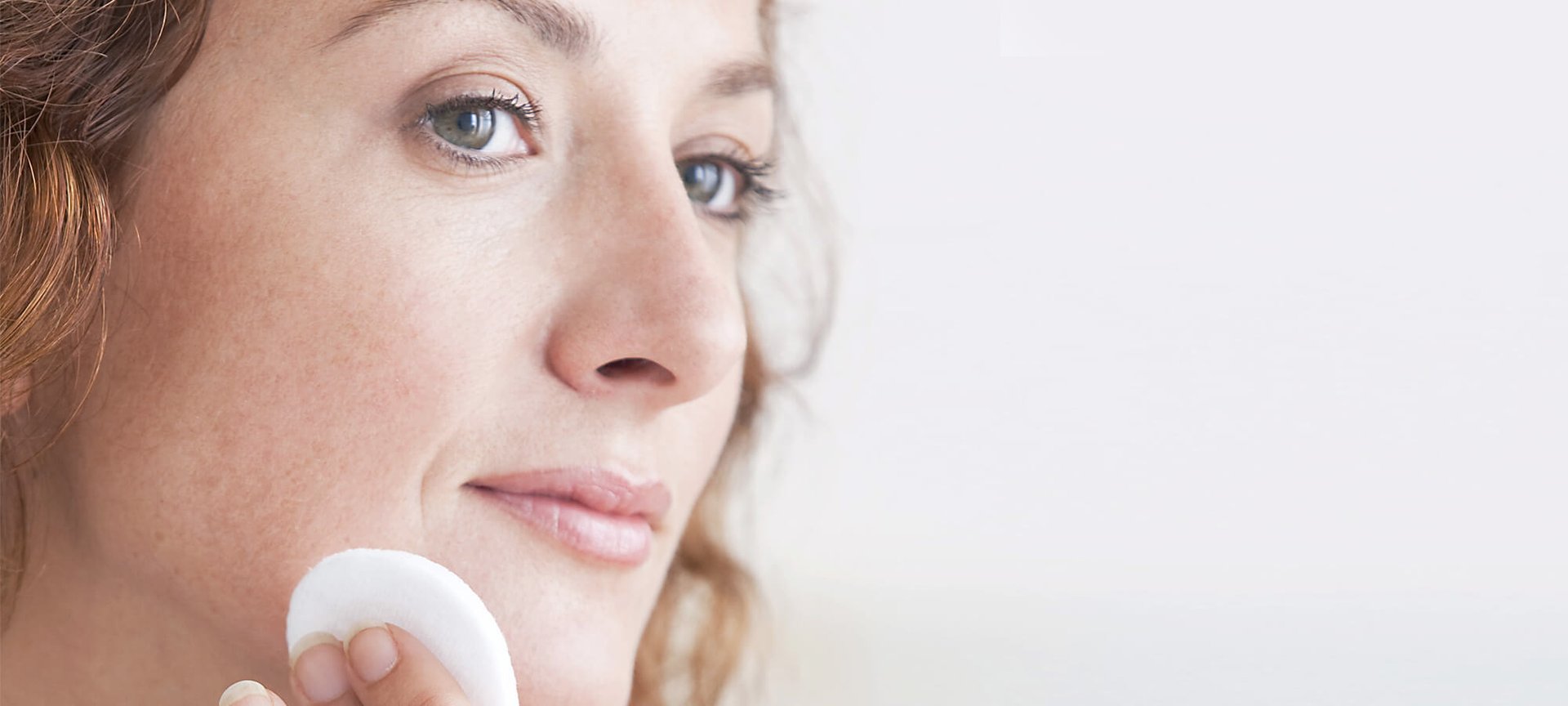 Skin Care
Six Ways To Make Pores Appear Smaller
We often look for remedies online on "How to reduce open pores?" or "How to get rid of oily skin naturally?". We have 20,000 pores on our face, which are actually the openings of hair follicles. Each one contains a sebaceous gland, which produces your skin's natural oils. It is important to use skincare that helps you cleanse the open pores on your face. However, inadequate cleansing, over cleansing, pollution and stress, can be factors that quickly clog your pores and lead them to become prone to acne and blackheads. Here are a few tried and tested open pores remedies that will help you keep the open pores on your face clean and clear!
A splash of cold water
Do this first thing in the morning. Hot water makes the outer layers of the skin swell, which can make your pores look larger and more 'open'. Try a few splashes of cold water after you have cleansed. You can even run an ice cube over, particularly troublesome zones. Rub an ice cube only once a day and do it for not more than 15 minutes. If your skin turns red after gently rubbing it with an ice cube, wait a couple of minutes before moving on to the next skincare step.
Cleanse your skin
You can never get away with cleansing your skin! It's the most crucial step for a healthy skin. We recommend you to go with a cleanser that's gentle on the skin! Try the
L'Oréal Paris Revitalift Crystal Purifying Micellar Water
that has 5X cleansing power and wipes off all the impurities from pollution (pm 2.5), makeup, dust, sebum and oil from the skin and leaves you with crystal-clear, hydrated skin! You do not need to rinse after using the product, as this will leave absolutely no residue on your face!
Salicylic acid for skin
A couple of minutes after cleansing your face, using a lightweight essence or serum can help you keep your pores clean and healthy. Salicylic acid for acne and clogged pores is a superhero ingredient. A great product with salicylic acid, for open pores is the
L'Oréal Paris Revitalift Crystal Micro Essence
as it penetrates 10 layers deep into the skin*. This brightening essence containing salicylic acid mildly exfoliates your skin to refine your pores and Centella Asiatica also hydrates the skin.
Other benefits of salicylic acid?
There are several benefits of Saliclylic acid! It helps with acne, controlling sebum production, cleansing the pores, fighting whiteheads, blackheads and so much more! Salicylic acid for skin concerns is something which so many of us have not explored and we should definitely give it a try!
Another interesting thing is, that Salicylic acid for open pores is very effective as it helps in refining and clearing these pores. It is great to use salicylic acid for blackheads and whiteheads concern as well, as it reduces their occurrence and helps you have clearer skin.
Nose and face mask
A quick and easy solution to unclog the pores of your nose is to use a nose strip. A nose strip is an effective way to draw out any blackheads and minimise the appearance of open pores on your face in just 15 minutes. After you remove a pore strip your pores are wide open and can make your skin feel too stripped and dry. A great tip for combination skin can be to pamper your skin with a sheet mask after. This helps in hydrating your skin and lets your pores soak in the goodness of the sheet mask. The
L'Oréal Paris Revitalift Crystal Micro Essence Sheet Mask
is enriched with salicylic acid for clogged pores. It is powered by an advanced patent cushion tissue mask technology, which helps it act as a sponge for higher essence carrying capacity. This sheet mask has up to 30x more absorption power** which leads to lesser dripping and helps deliver more essence onto the skin for quick results.
Another wonderful face mask that will cleanse and reduce the appearance of pores is the
L'Oréal Paris Pure Clay Mask, Detoxify with Charcoal
in just 10 minutes! This mask is super indulgent, creamy, easy to apply and sucks in impurities thereby detoxifying the skin leaves skin feeling clean, velvety, and rebalanced!
Essential oil therapy
Like we mentioned using salicylic acid for pores, you can also try a few other remedies. Using essential oils with a carrier oil or cream is a great remedy for your query of, "How to reduce open pores?" Peppermint, geranium, patchouli, rosemary and thyme all possess purifying properties. Mix a drop or two with a moisturiser and dab it onto the area to be treated. They can help purge any excess dirt and sebum from pores.
Steam your face
Steaming your face once a week is a great open pore remedy. Over a bowl of hot water to which you should add a few drops of tea tree oil. Put a towel over your head and enjoy a pore cleansing facial sauna. The heat will help your pores release impurities and any excess sebum, while the tea tree will deeply purify the open pores on your face.
After makeup skincare
Another remedy open pore remedy is to remove your make-up with gentle micellar water. Follow by applying an astringent toner with a cotton pad. Nettle and witch hazel are naturally astringent ingredients rich in zinc that will instantly cleanse the skin and tighten pores.
Seek professional help
If you have stubborn, persistently dilated pores, you can visit a dermatologist for a glycolic peel. As a peeling agent, glycolic acid removes dead skin cells, boosts the synthesis of hyaluronic acid and improves the distribution of melanin. It leaves skin smooth and rehydrated for a glowing, flawless complexion.
*Within epidermis in the stratum corneum layer
**30X more absorbing capacity as compared to dry tissue weight
Discover Trends and Tips
Keep Your Skin Happy
See All Articles
Explore
More From Our Classic Brands
SEE ALL SKIN CARE PRODUCTS